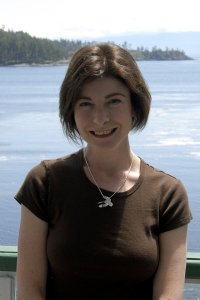 News from three alumni today:
Isabelle Groc directed this beautiful video on the decline of barn swallows in British Columbia, Canada, where advocates are pushing for an endangered species law (because BC doesn't currently have one). 
[vimeo http://vimeo.com/36000003]
____________________________________________________
Rebecca Williams with Michigan Public Radio reports on dioxin contamination, and the EPA's inability to meet their own deadlines:
EPA misses deadline to issue dioxin health assessment
The Environmental Protection Agency has missed its own deadline to release a major report on the health effects of dioxins. Dioxins are a class of toxic chemicals. The EPA says dioxins are likely to cause cancer in humans. Since the mid-1980's, the EPA has been working to define just how toxic dioxins are. Over the years, the agency has released drafts of the report. These drafts have been picked apart by scientists and industry. Then, the EPA goes back to working on it. Last year, the EPA decided to split its dioxin assessment into two parts. One part will look at cancer risks; the other part will look at non-cancer health risks. The agency had promised to release the report on non-cancer effects by the end of January. But they missed that deadline... Read and hear more.
______________________________________________
And Jeff Brady with NPR reports on a new lawsuit being brought again Monsanto by the residents of Nitro, West Virgina:
Monsanto accused in suit tied to Agent Orange
For about two decades, ending in 1971, a former Monsanto chemical plant in West Virginia produced the herbicide 2,4,5-T which was used in "Agent Orange" — the defoliant the military sprayed over Southeast Asia during the Vietnam War.
Now, Monsanto faces a class-action lawsuit, filed on behalf of people living where the herbicide was manufactured in Nitro, W.Va.... Read and hear more.