Lake Superior 2015
Post-Institute Wrap-up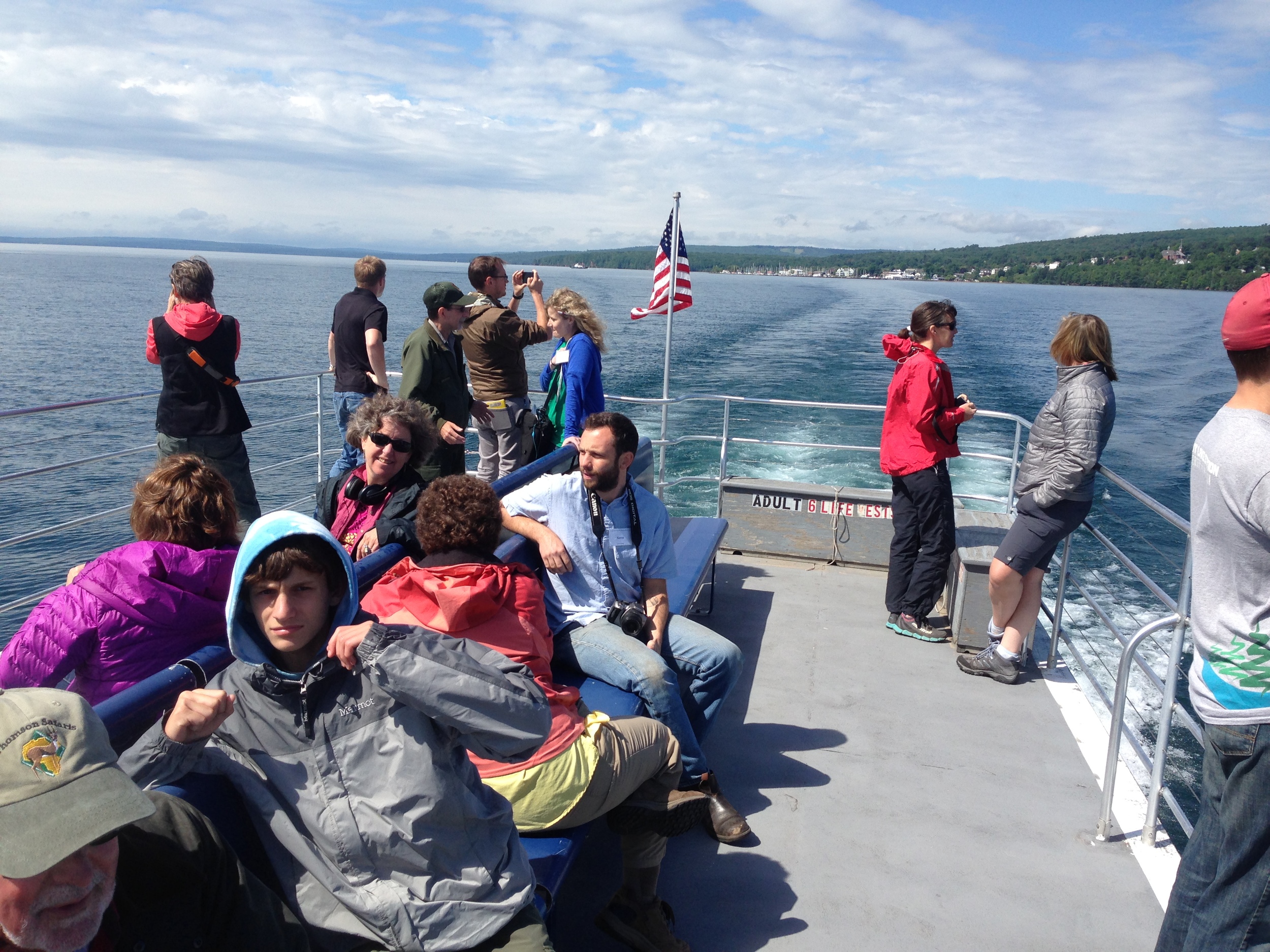 Between June 23 and 27, IJNR helped 13 journalists dig deep into the myriad issues happening in and around Lake Superior.
Inhospitably cold and deep, the world's second-largest freshwater lake has long been immune to many of the problems that have plagued the lower Great Lakes. But Superior is now warming, causing fish populations to shift, imperiling coastal wetlands, and giving invasive species an opportunity to take hold. While much of the nation looks to the drought in the American West as the most stark illustration of climate change, Lake Superior acts as a bellwether, providing a vivid and no less compelling counterpoint to the dry reservoirs and dwindling snowpack of the West.
Here we found stories about how climate change is dramatically impacting the water-rich areas of the planet. The lake ice that envelopes Lake Superior in winter has shrunk by as much as 70 percent in recent years, leaving the lake vulnerable to evaporation, and extreme rain events have washed out municipal infrastructure, costing millions of dollars to replace. The 20-year cycle of rising and falling lake levels seems to be speeding up, creating more dramatic changes in lake levels. As climatic changes continue, Lake Superior will likely see increased stormwater runoff and sedimentation, more frequent flooding, damaged shoreline infrastructure, and other ecological and economic impacts. In instances such as these, Lake Superior is a poster child for coastlines around the country.
Participating journalists have already been hard at work producing stories.
Where we went & what we did...


Support for the Lake Superior Institute was provided by:
The Joyce Foundation
Individual Donors
The IJNR Board of Trustees